Environmental Influences:
Bespoke Designed Furniture by Morpheus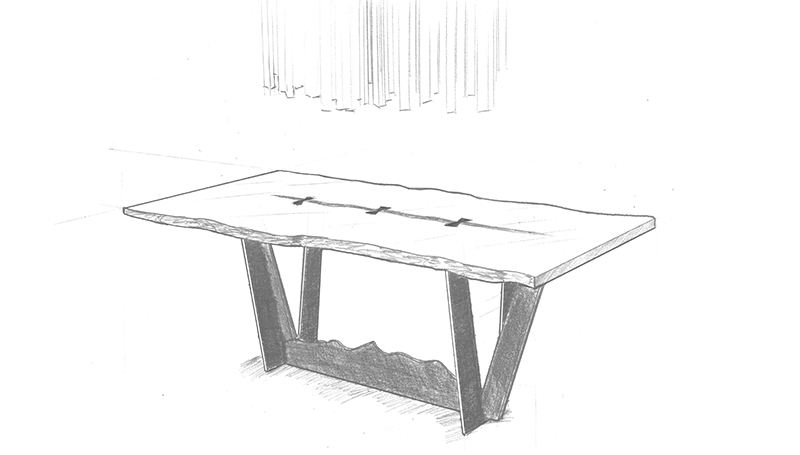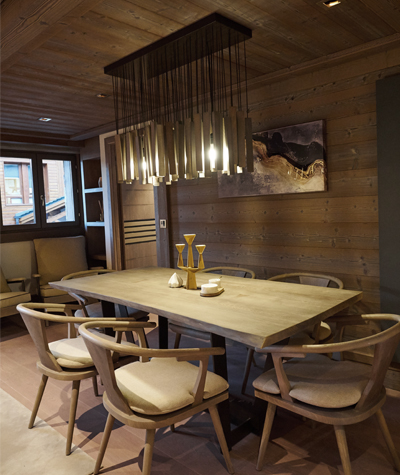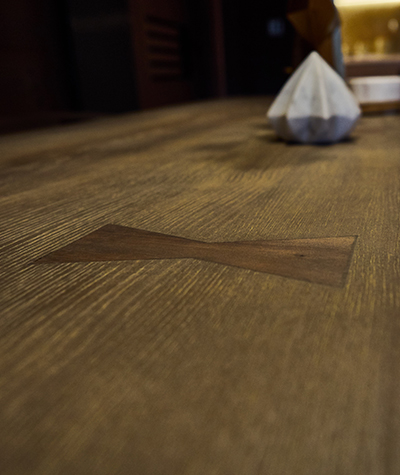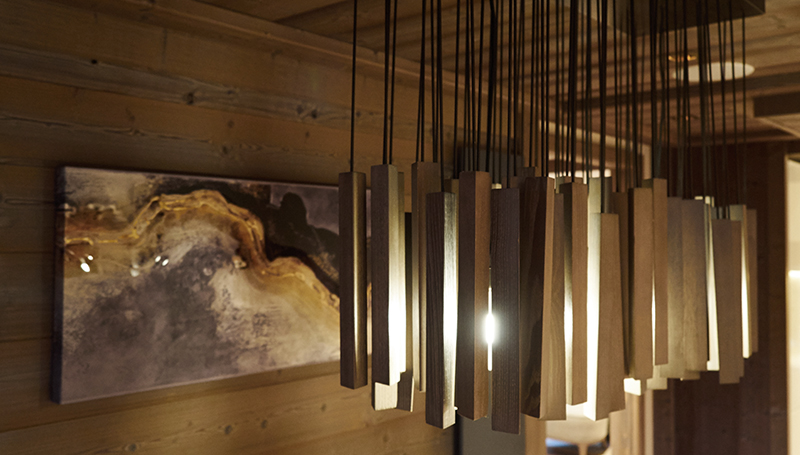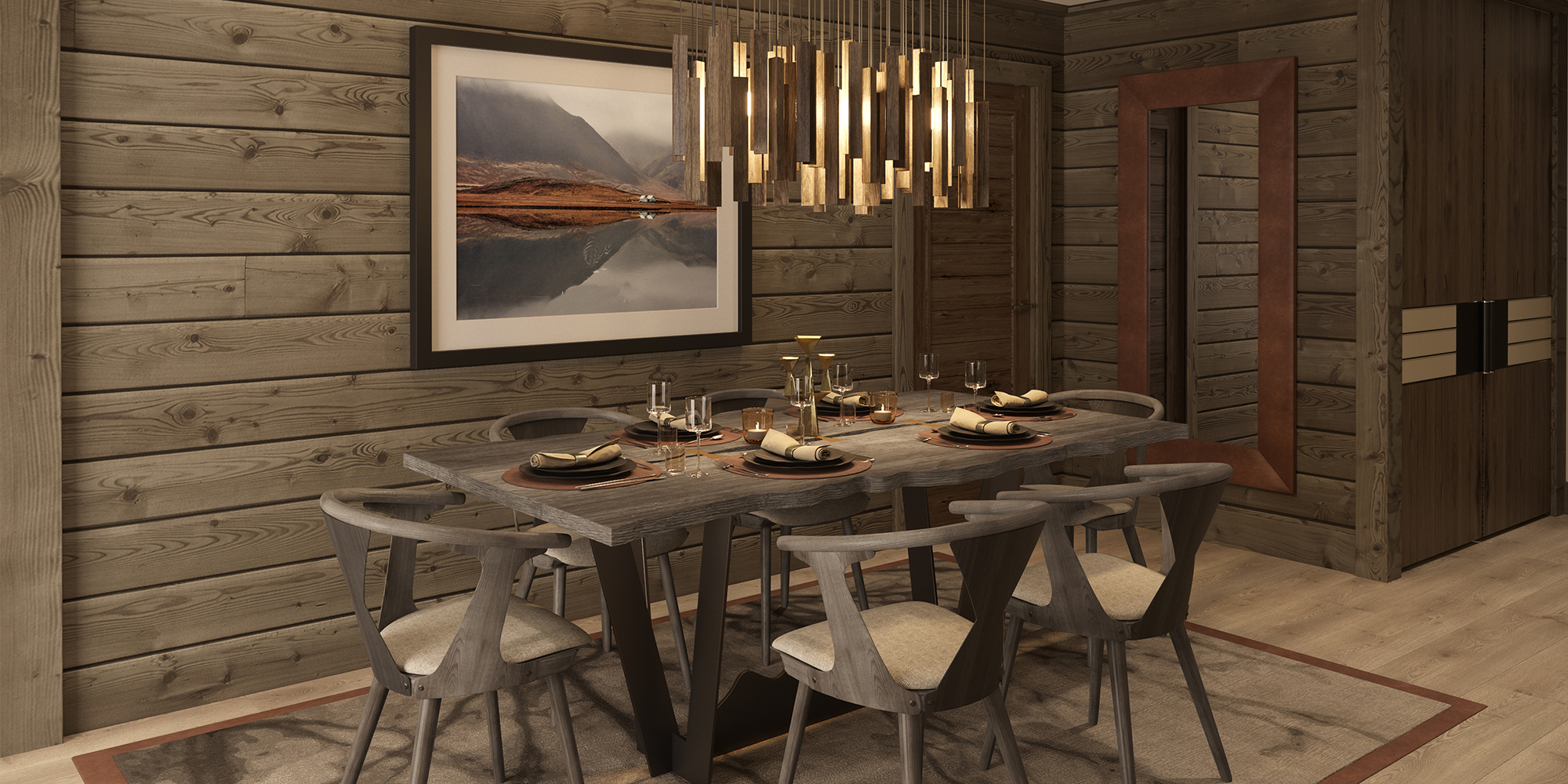 The team at Morpheus prides itself on producing exceptional bespoke designs for our clients, with many external factors often incorporated in order to achieve this. The local environment often provides a significant influence on the design process, in order to achieve a synergy between what one sees on either side of the window. Morpheus was commissioned by Six Senses Residences Courchevel to design the interior furnishings of a range of 21 apartments and this is one such project where inspiration from the landscape and environment was significant in shaping the form and materials that make up the interiors of the apartments. Two pieces that perfectly highlight this concept are the bespoke dining table and chandelier that sits above it; both designed not only to be in synergy with the scenery outside, but also with each other.

Inspired by the dense forests and lonely peaks that surround Courchevel, the dining table features raw unfinished edges and a prominent grain that accentuates the natural properties of the material. The bow-tie details that run through the central split of the table serve as a reminder of the traditional craftsmanship techniques used to produce pieces of this size. In juxtaposition to this tactile wooden top, the black welded steel frame features a profile of the native mountainous terrain, creating a strong base similar to the mountains that support the vast forests nearby.
The design of the wooden pendant chandelier that hangs above the dining area was developed concurrently with the dining table, in order to ensure the same level of synergy between the two pieces as one would experience between the furniture itself and the local habitat.

The random hanging height of the long, thin pendants was inspired as much by the icicles seen hanging from rocky out-crops nearby, as the undulating nature of the forests that run down the adjacent slopes in swathes. These pendants are suspended by wire, allowing a natural movement and dispersion of light as the air circulates around it. The warm central row of bulbs sits directly above the bow-tie join detail of the table, creating a unique and textured light effect that is reminiscent of the way the morning sunshine breaks over the nearby peaks and into the Tarantaise Valley below.

The importance of environmental influence within the design process is apparent as soon as one enters one the apartments at the Six Senses Residences Courchevel. The holistic approach to the design of the interiors continues the natural and visceral sensations that one experiences whilst exploring the local alpine environment. The climate too was highly influential to the design: the harsh winter environment and weather engender a greater respect and understanding of nature, whilst creating a need for functional furniture design that emanates warmth and natural light. Throughout these apartments in Courchevel, this warmth is keenly felt, creating a tranquil and comforting refuge no matter the season.