The Doors Open to Morpheus & Co's latest project: Café Volonté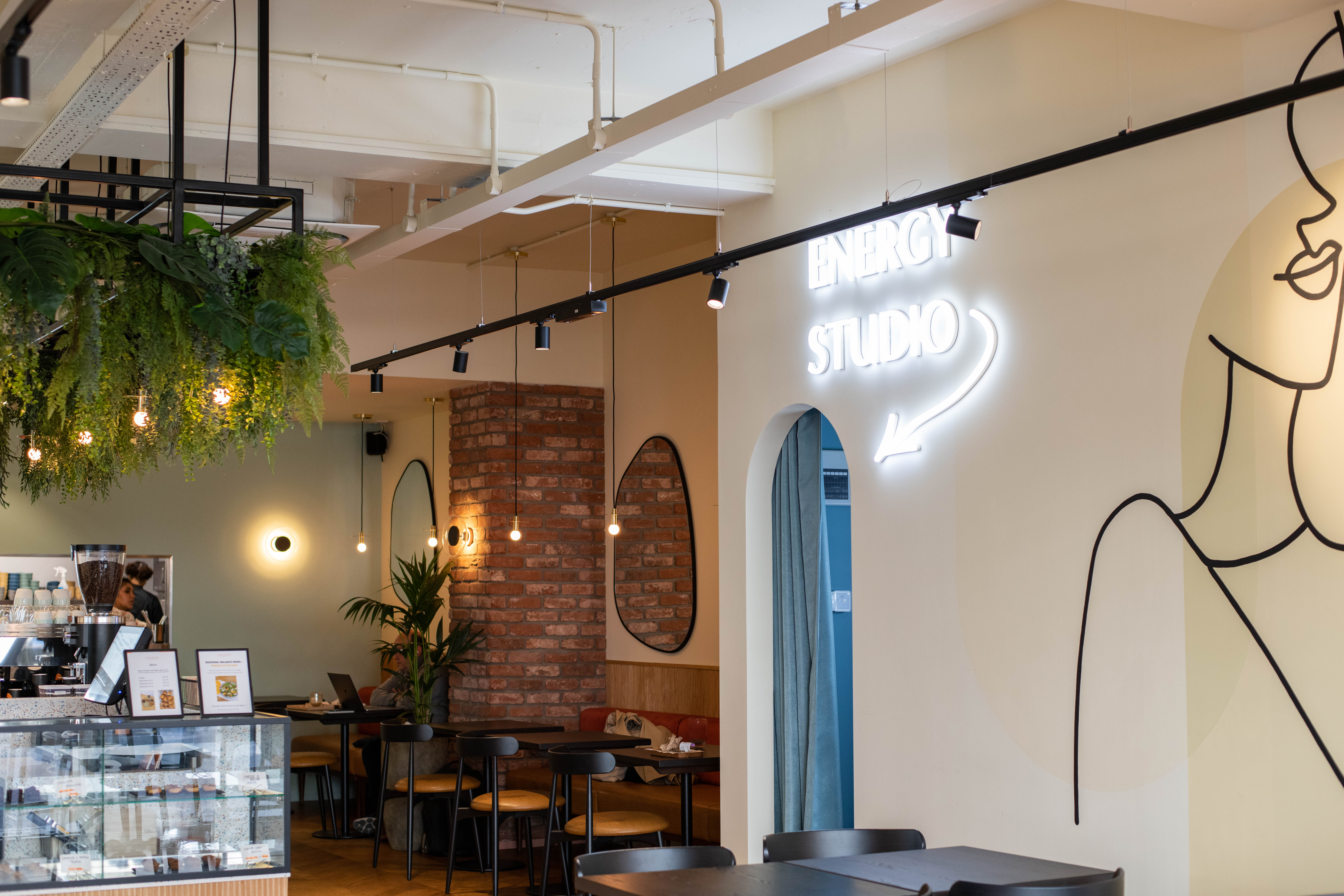 This April, we unveiled our latest hospitality project – Volonté, in south-west London.

Volonté is a new café and fitness space promoting inclusivity and balance. The space will operate on forward thinking, feminine strength and a passion for the benefits of balance. Encouraging people to make smart choices the easy way, Volonté focuses on food and wellbeing, thoughtful fitness and nourishment.

An exciting new addition to the capital's famous Brompton Road, the new destination for social wellbeing incorporates a health and nutrition café alongside an energy studio. The Morpheus & Co. team was commissioned for a full breadth of works, from interior architecture and design, and fixtures and finishes, through to consultancy on the menu design – with the aim of creating an all-encompassing environment that was as nourishing as its offering.

Inspired by the brand's motto of 'café, social, energy', the design approach was one of timelessness over trends, bringing a fresh, urban and luxe feel to the space. Well-aligned with Morpheus & Co., sustainability is a core ethos for Volonté – making it a key consideration throughout the design process. Alongside energy-saving elements, the key design pieces make innovative use of repurposed materials, including a terrazzo bar countertop made from post-industrial waste.

Our collaboration with Volonté marks the latest in a series of exciting projects the Morpheus & Co, team is working on as we continue to grow and expand.